Dear colleagues!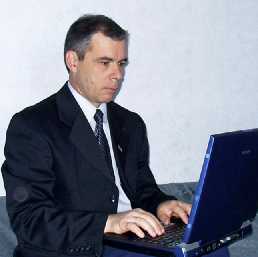 Finally Election of the new Government are over, "portfolios" are divided, economic reforms are expected and banks have begun cautiously to lend and the economy slowly began to "gain momentum" (we hope that Power, and small and medium business will find a compromise). The crisis goes away and investors are coming. The country's image after the 2005-2009 contention is restored, the IMF established clear rules for Ukraine that give impetus to investors to invest to the Ukraine economy.
Even previously cautious neighbours are beginning to see the partner in Ukraine. Thus, a number of leading banks in Turkey carried out the study of the banking sector of Ukraine and are on the verge of making the opening in our country of their offices or branches.
It's time to start or expand business and it already felt not only businesses but consulting companies, including international "Pricewaterhouse Coopers" and "Ernst &Young (according to information from insiders).
And once you decide to develop your business in Ukraine or start a new project - you need to understand exactly how effective the budget and business in general, what units and types of products (services) are most promising, if the company achieves its goals, why not all go according to plan ...
And, to make prompt decision that will help to keep your business and minimize losses, or to find a new profitable direction for development - must be clear about the real situation at the enterprise.
But available accounting systems at the Ukrainian enterprises (1C, Parus, ABS-B2, SCROOGE-III) are not sufficiently transparent for the owner. We can automatically (from above mentioned systems) to derive the necessary information, to add the missing data to resulting budgeting system.
This system, depending on the specifics of the enterprise, may include management of accounts receivable and accounts payable, inventory, calculation of profitability of products and departments, the planning of new projects and businesses ...
Internal accounting, if it conducting - is "invisible", but it helps to take timely and correct decisions in a "critical" moments. If internal accounting is not conducted, or it is not correct - it does not reflect the fundamental processes of business - usually it is impossible to recognized in time the negative trends that could lead to losses in this business.
What for expose your business in Ukraine to risks? We'll make it understandable, predictable and manageable.
We can conduct rapid analysis of your new activities in Ukraine and give you suggestions for their optimization, to explore market for your services or production, to develop a business plan according to Ukrainian standards (translation into English is possible), to develop a system of management accounting, which allows you to monitor the financial state of the business and facilitate the planning for perspective.
Best regards,
Vladimir Kudashev,
Simferopol Consulting Centre,
Director